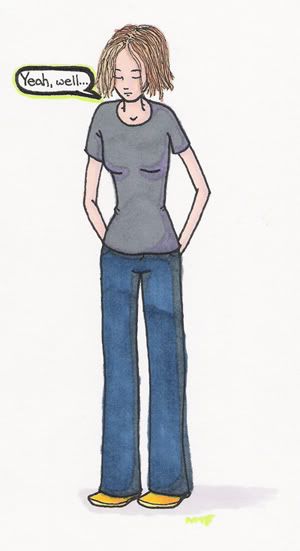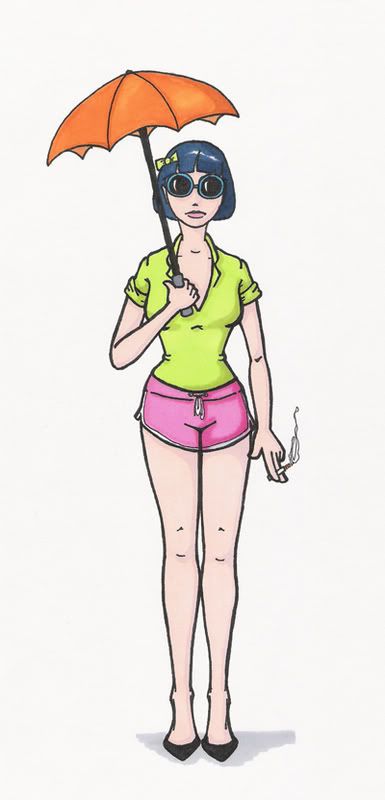 Matty said post more. So post I did.
I just spent half an hour or so watching fucked up internet clips with my roommates, gagging and running out of the room to "two girls with one cup" and cowering in the fetal position in my room while Jeff and DMan watched the BME pain olympics in Jeff's room. And Jeff screamed, "oh my God, why would someone do these things?!"
Just...just don't.
Current Location:

my roooom

Current Mood:

weirded out

Current Music:

Sam Kinison stand up
Current Location:

my room.

Current Mood:

pessimistic

Current Music:

none.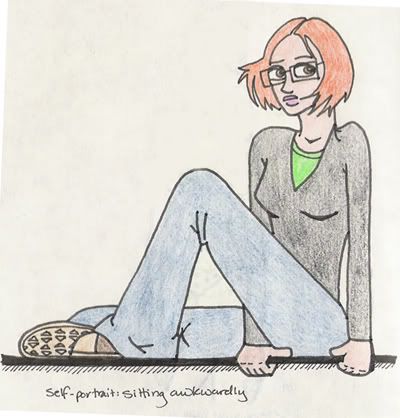 something I drew in this new notebook thing I got. I had to erase the drawing on the other side of the page in photoshop because the paper's kind of flimsy- hence it being in colored pencil instead of marker.
Current Location:

my apartment

Current Mood:

anxious

Current Music:

my landlord down the hall, showing my place to some dude